How to Shop?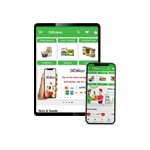 24Dokan is a Mobile Commerce Platform specialized in online groceries and shopping.
24Dokan revolutionized the way you buy Arabic Groceries and shopping online using your smartphone.
Our Mission is to provide you with a total integrated solution that protects both as a consumer and as vendors.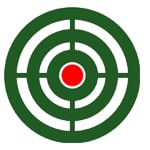 Our aim at 24Dokan to revolutionize the way you shop for Arabic Groceries by
eliminating any wasted time spent on being stuck in traffic, standing in long queues,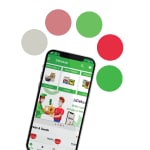 In our convenient app you'll do all the shopping you wish inside some minutes.
From vegetables to fruits, from daily consuming goods to widely used.
At the same time, shopping online can take a few getting utilized to. That's why we are cheerful to clarify how it works.

Download the mobile app and place order online

To order from 24Dokan you need to download the 24Dokan app. Download it by clicking on the below button and register your account. However, you still can browse the goods without registration. As long as you can place the order, you collect all the groceries you need in the app. You choose a payment method, place your order and you're done! Did you know that you can still order for the next day until 3:00 PM. We come by from RM 50.
We prepare your order
Now it's our job! As soon as we receive your order, we forward them to our operation team to arrange it for you. Our operation team will collect your order from our warehouse and make it ready for delivery. Once everything is neatly packed, we are ready to go to your provided address.